MEET THE BOARD OF DIRECTORS
Letter from our Chairman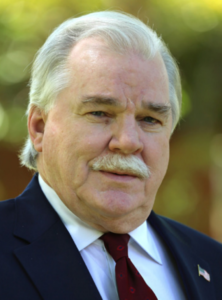 Greetings, my name is David Patrick Six, and I am the Chairman of the Board and President of Greenway Technologies, Inc. (GWTI: OTCQB), the parent company of Greenway Innovative Energy, Inc. (GIE).
I appreciate your interest in our company and the revolutionary solutions being developed by our world class team.
In the following pages, we will provide an overview of one of our technologies under development in the United States which promises to:

• Economically convert natural gas to synthetic fuel
• Provide cleaner fuels based on natural gas
• Provide usable water as an output of our process
• Help move the United States toward energy independence

These indeed are big claims. Being from Texas, we are accustomed to big spaces, big ideas, and big solutions. We at Greenway have developed an economical energy solution that will dramatically reduce dependence on oil-based fuels, provide for cleaner burning fuels, and help meet the energy needs of people worldwide.

Having been raised in both southern Louisiana and Texas by my father, Dave Six, a geologist in the oil and gas business, I followed in his footsteps and chose the energy industry for my career as well. After 35 years of experience, I was introduced to GIE's innovative technology process in 2011 and knew it had the potential to revolutionize the GTL industry and to have a positive impact on people's lives. It is a great privilege to be part of such an important technological development that will positively impact our country, and most of all, people's lives.

Needless to say, the last few years have been both exciting and challenging at Greenway. At lab scale, we have created and patented a solution which affordably converts natural gas to clean burning diesel and jet fuel. The next step is to put the technology into commercial production. At Greenway, we are excited about our future and plan to make a meaningful difference in the world in which we all live. So please read on for more information about what we have created in the lab at the University of Texas at Arlington ("UTA") and our plan for its commercialization.

Sincerely


D. Patrick Six
Chairman, Greenway Technologies, Inc.